Description
It's Got the Look
Infinix smartphones Who says budget devices can't be pretty? The Infinix Note 4 breaks traditional norms by offering not just a gorgeous 2.5D glass, but also a stunning rear panel. If you're looking for a phone that will turn heads, this is it.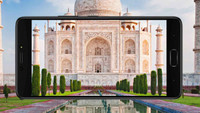 Pocket-sized Theatre Infinix smartphones
With a large display, the Infinix smartphones is a phone that's perfect for anyone who's looking for a big screen device. The high resolution ensures that the visuals are crisp and detailed, making it perfect for watching movies.

Powerful Battery
With the Infinix Note 4, you get an impressive battery which ensures that your device will almost always be there for you. Thanks to Infinix's XCharge technology, the big battery takes very little time to charge as well.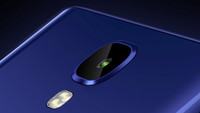 Capable Photo-shooter
When it comes to taking pictures, the Infinix Note 4 is in a class of its own thanks to a pair of awesome cameras. While the rear camera is aided by a dual-LED flash, the front camera sensor sports large 1.4?m pixels that ensure bright selfies, even in low-light conditions.

Powerhouse
In order to ensure smooth sailing, the Infinix Note 4 sports a powerful processor that's aided by plenty of RAM. So whether you want the phone to watch videos, surf the Web or to simply play a lot of games, the Note 4 will deliver.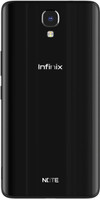 Bye-bye Storage Problems
With the Infinix smartphones, you will be able to take videos, photos and download apps at your leisure, thanks to the large amount of storage that it offers. If that isn't enough, you can always expand the storage with a microSD card.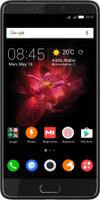 Advanced Infinix smartphones Android OS
The Infinix smartphones comes with Android Nougat. This means that you'll get to enjoy all the latest features that come with this version of the OS such as multi-window support and an improved version of Doze. Just what the doctor ordered.
One amazing thing about the Infinix Mobility brand is they never disappoint. The successor to the sleek Infinix Note 3 is here, Infinix Note 4.Infinix smartphones taken several steps further to enhance and improve the Infinix Note 4 with a long lasting battery life. Compared to the Note 3, it has a higher battery capacity with a super fast charge feature in situations of low battery. Also, the Xcharge features boost your phone battery to 45% in just 30mins. The Note 4 boasts of fast microprocessor chipset. Selfie and Wefie lovers are not left out with the latest flagship spotting an amazing 13MP front and rear camera giving you a crystal clear and high definition picture and video quality. The infinix Note 4 runs on the latest version of Android OS, the Nougat but this time it's the XOS 2.2 version which runs on the Nougat 7.0 kernel. Order for your Infinix Note 4 from malbi.co.ke and have it delivered straight to your doorstep.
Technical Specifications
Display
Camera
Camera: 13MP AF + 8MP FF
Dual LED light
Storage
Processor
Operating System: XOS 2.2 + Nougat 7.0 Kernel
Processor: Octa-core chipset
Fingerprint: Yes
Battery
Battery: 4300mAh
Charge: 3A Charge